Great News Alert! Ideas Great Summer Sale Is Now Live Exclusively Online at Up To 70% Off
Beat the heat this summer and update your wardrobe by availing amazing discounts from the much-awaited Ideas Great Summer Sale which is now live exclusively online! Our favorite fashion giant is back with a shopping extravaganza featuring more than 5,000 products on discount of up to 70% off.
It's time to upgrade your home décor and uplift your style with the season's hottest trends and that too without breaking the bank!
Here's what we love at The Great Summer Sale:
GulAhmed Unstitched:
Dear ladies! It's time to bag all those unstitched suits you have had your eyes on! There's a huge variety of unstitched fabric on sale featuring exquisite prints, patterns, and designs. Whether you prefer casual 2-piece prints or sophisticated 3-piece suits with chiffon dupattas, you'll find everything you need to create your ideal summer attire.
Ideas Pret:
Everyone deserves to indulge in some pampering every once in a while, and what could be more luxurious than donning a perfectly tailored dress that complements your unique style and size? Thanks to Ideas' Pret collection, this dream can become a reality. With a plethora of options available at a whopping discount of up to 70% off, you can effortlessly elevate your fashion game and step out in confidence.
Shoes and Bags:
Shoes and bags are the lifeline of any outfit and are known to make or break any look! At the summer sale, you will discover a wide selection of shoes, bags, and scarves. No more wasting time searching through different markets and shops – just browse and order everything you need from the comfort of your home on Ideas' website, and have them delivered straight to your doorstep.
Ideas Home:
The Great Summer Sale by Ideas is also offering massive discounts on the home category! You can explore a comprehensive range of home decor essentials including bed sheets, duvet sets, cushion covers, bath linen, and accessories that cater to your unique aesthetic sense. Take advantage of the current sale prices and stock up on these exquisite pieces, which also make for great gifts for your loved ones on special occasions.
Kids Collection:
Let's not forget about the little ones! Ideas is currently offering a great sale on some of the most adorable outfits for your kids. The collection features t-shirts, pants, shorts, dress shirts as well as bed and bath accessories for your little fashionistas and with the massive discounts on offer. All these lovely pieces are on offer at a great value for money!
Ideas Man:
Ladies out there know it is not easy to shop for men and the reason is that you never get a complete range for them at one place. Luckily for us, Ideas has an entire range of menswear ranging from western clothing, eastern clothing as well as unstitched all under their umbrella.
Men! All you need to do is, log on to their website and your entire summer wardrobe is just a click away.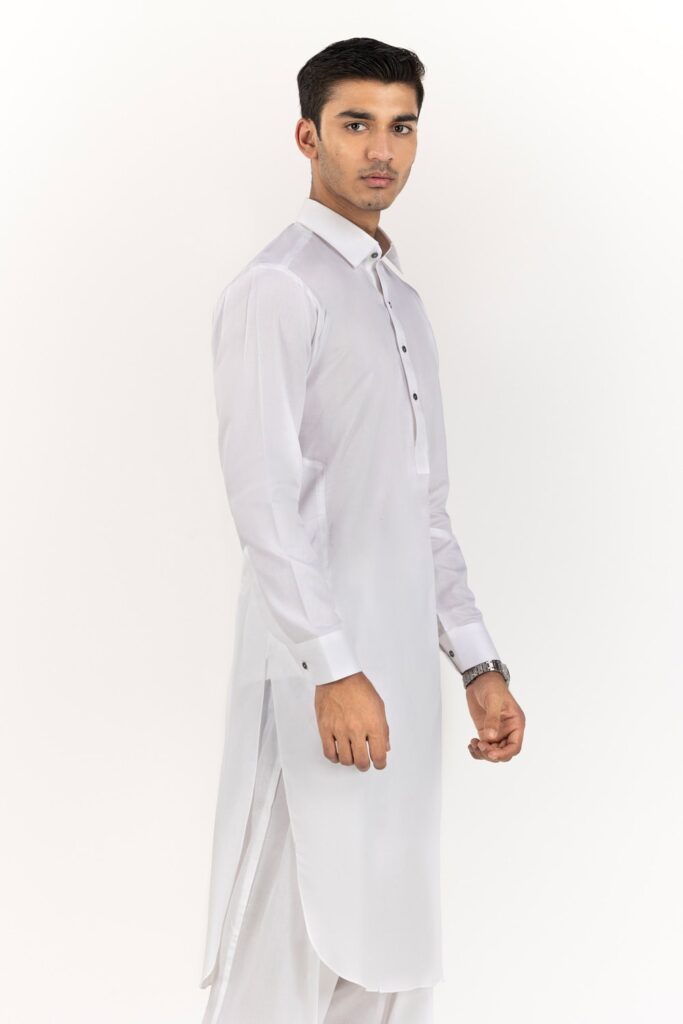 Salt by Ideas:
Now this is a collection we've been eyeing on for a very long time. Salt by Ideas features some of the trendiest western wear designs in town for everyone in the family be it men, women or kids. Thanks to the sale, our favorite pieces from this line are available at a fraction of the price.
So, don't miss out on this golden opportunity to enjoy incredible fashion steals, all conveniently accessible at www.gulahmedshop.com. The best part is that the delivery fee is just Rs. 99 all over the country and Ideas is also offering a hassle-free 30-day exchange policy!