While Ranbir is Deepika's ex, the actress is rumoured to be seeing the current toast of the town Ranveer Singh.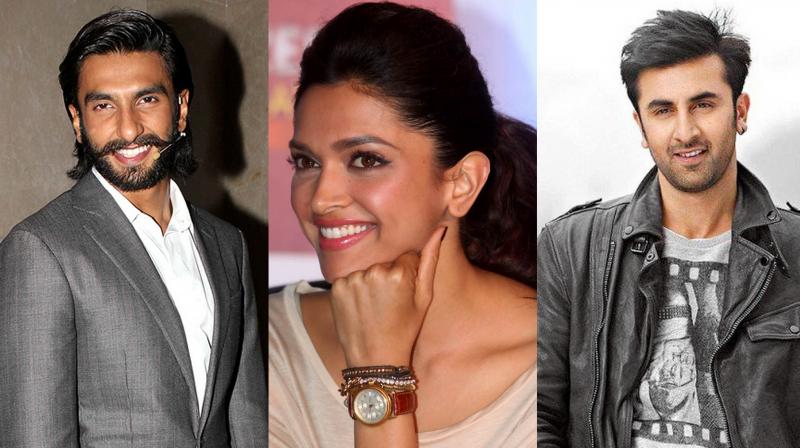 If you believe Sanjay Leela Bhansali's 'Padmavati,' or Vishal Bhardwaj's 'Rangoon,' or even Kabir Khan's sensational reuniting of Shah Rukh Khan and Salman Khan, pulled the biggest casting coups in recent time, Vidhu Vinod Chopra might just have trumped them big time.
The ace director, whose last directorial was the Amitabh Bachchan starrer 'Eklavya,' has been holding reading sessions with multiple Bollywood superstars.
While Ranveer Singh had reportedly had a three hour long intense session with Vidhu, Ranbir Kapoor and Deepika Padukone, exes who have uncharacteristically remained great friends since, also collaborating on successful ventures like 'Yeh Jawaani Hai Deewani' and 'Tamasha,' have also had a meeting with him.
While it's not known if the actors have been meeting to discuss the same project, knowing how choosy and pedantic Vidhu is about his directorials, involvement of multiple projects is highly unlikely.
Which is where the exciting probability of a glorious casting coup commences.
While Karan Johar did pull a stunner by getting the two reigning youth icons of Bollywood, Ranveer and Ranbir on the famed couch of his chat show, it has been deemed virtually impossible to cast the two in a film, considering their equilateral stature and personal history, with Ranveer rumoured to be seeing Deepika.
If the director does manage to get the three to star in his film, it would inadvertently become the most anticipated affair in recent Bollywood memory.
We can't wait for this project to materialise!
Speard some love for Ebuzztoday.com (Like & Share)