Embracing the Winter Season in Style – Ideas Great Winter Sale Live Now In-stores and Online
As the cool, crisp breeze of winter begins to envelop us, it's that time of the year when we seek out ways to welcome the season with open arms and a touch of elegance. It's not just about staying warm; it's about making a statement, combining functionality with a dash of festivity.
This year, Ideas Great Winter Sale beckons you to an extraordinary shopping experience, available both in stores and online, promising not only an extensive selection but also a rich tapestry of offerings with discounts of up to 70% off.
Explore a Collection of Elegance and Versatility
Step into a world where the rich traditions of the East seamlessly blend with the modern dynamism of the West, a collection curated with care and attention to detail. It's a tapestry of styles that caters to every individual, regardless of their background or preferences.
Ladies, envision yourself in exquisitely embroidered kurtas, perfect for those festive gatherings, or slip into a sleek western dress for an evening on the town. Gentlemen, you're not forgotten, with classic shalwar kameez sets that pay homage to our heritage and contemporary jackets and jeans for those more modern occasions. And for the little ones, there's a delightful fusion of Eastern outfits and comfortable Western wear, promising style and smiles all winter long.
Stepping into Winter with Elegance And Discounts!
While the right outfit is undoubtedly crucial, the perfect pair of shoes can elevate any ensemble. Ideas has you covered with a diverse range of footwear options, from traditional khussas and sandals to trendy pumps and heels.
Ladies, add the finishing touch to your look with the exquisite range of bags, from functional totes for everyday use to elegant clutches for special nights, each one telling its own unique story.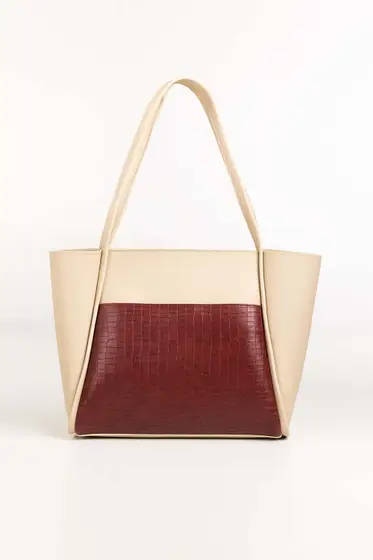 Turning Your Home into a Cozy Haven On aBudget
The Great Winter Sale by Ideas acknowledges that winter isn't just about personal style; it's also about creating a cozy sanctuary at home. And this doesn't have to mean sacrificing style. Ideas' home textile range is adorned with a variety of accessories, including decorative cushions that spark conversations, throw blankets that offer warmth and elegance, and table accessories that enhance the allure of winter feasts.
In Conclusion: A World of Choices at Ideas
The Great Winter Sale by Ideas isn't just a shopping event; it's a celebration of diversity, choices, and the art of blending cultures and styles. It's a tribute to the multifaceted tastes of their valued customers. Whether you lean toward the rich traditions of the East, the contemporary vibes of the West, or find yourself somewhere in between, Ideas welcomes you with open arms and a vast collection that bridges worlds.
Join us, discover the treasures of the East and the innovations of the West, and redefine your winter shopping experience. Here's to choices, here's to winter, and here's to you! Cheers!